Does Aloe Vera have female plant varieties?
Is there any difference between male and female Aloe plants?
I know you must be having many such questions in your mind at present. So, what's the right answer to these questions? Let's learn more about it in this interesting guide on Aloe Vera.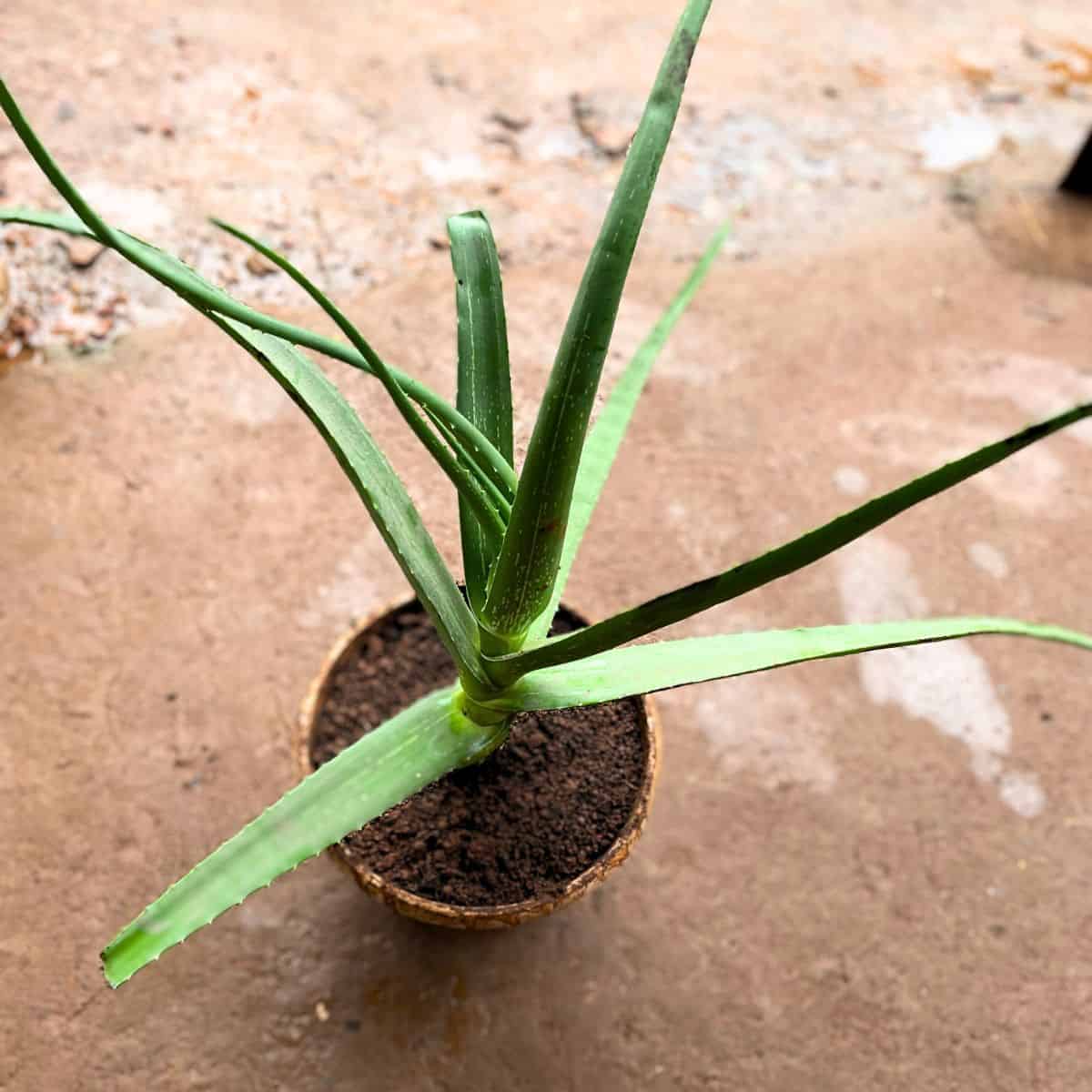 Jump To:
What Is A Female Aloe Vera Plant?
Aloe Vera plants are hermaphroditic. There are no male and female Aloe plants. The plant produces baby plants or offshoots when it turns mature.
Now, you may wonder what does this actually mean, right?
Well, it simply means Aloe Vera doesn't require a male or female plant for its reproduction process. Both these organs are present in the plant, which makes it easier for it to produce new pups every now and then.
Unlike many indoor and outdoor plants, Aloe does not depend on two different types of plants to give birth to a new plant.
Most plants use the pollination method to produce fruits and seeds on them but this process doesn't take place in Aloe plants.
So, if you are wondering whether you've got a female Aloe, there is no need to worry about it at all. If the plant is taking too long to come up with new pups, you should just be patient. Just give it a little more care and time, and I'm sure you'd see those cute little ones around the mother plant in no time.
Male vs. Female Aloe Vera Plant
Since there is no such concept of male Aloe and female Aloe plants, there can't be any comparison at all.
Yes, some species take a bit longer to produce new pups, but that doesn't mean you have a male plant at home. Eventually, it all depends on several factors.
It includes:
All these factors play a big role in whether the Aloe plant will have new pups in the coming season or not. In this situation, though, the only thing you can do is wait and take good care of the plant.
If the plant is too small, it might take a few more months or years to see such growth around your plant. So, don't expect magical results from a really young plant.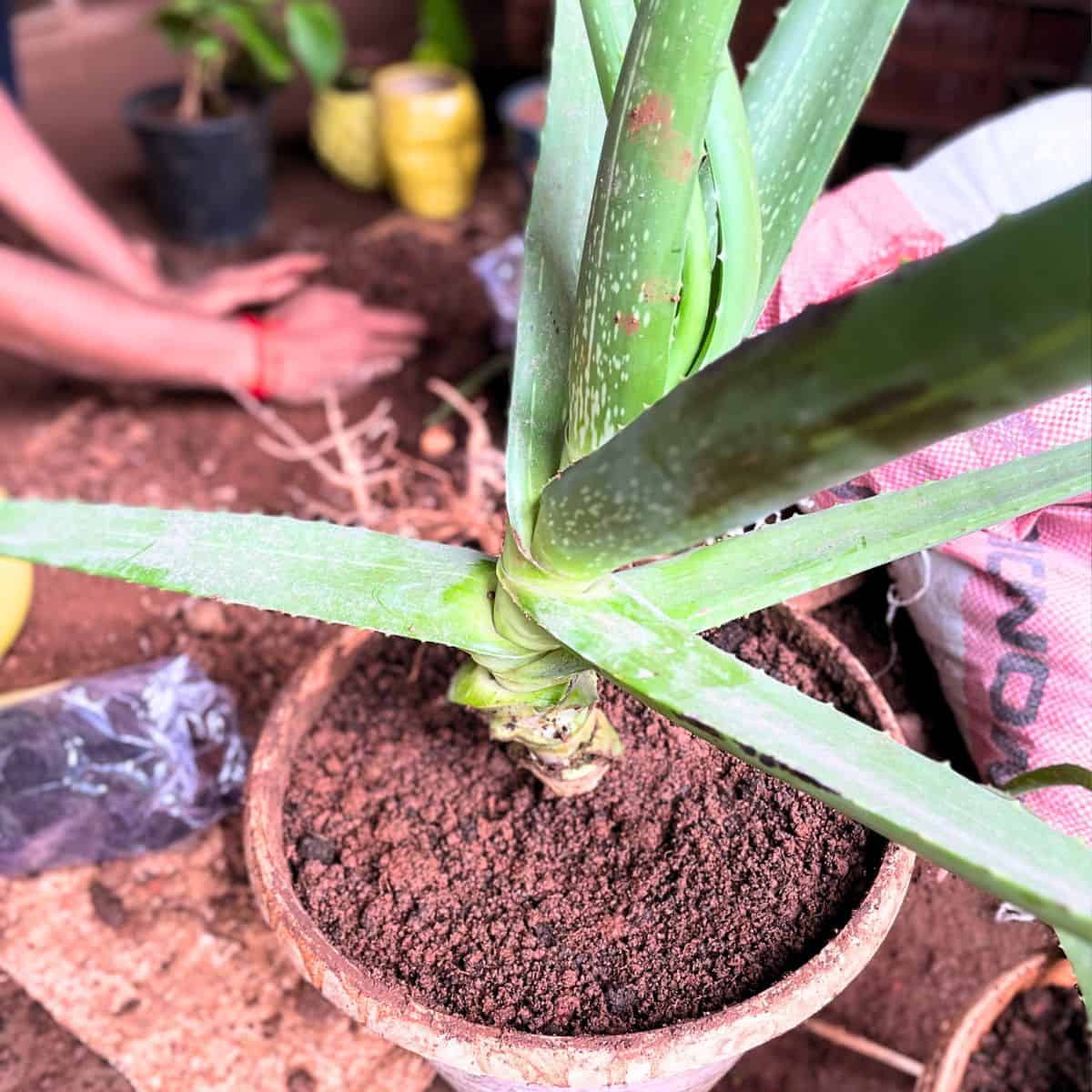 Instead, focus on the best gardening practices and try to avoid common problems that might hinder the growth rate of your Aloe plant.
On the whole, you shouldn't waste time finding the difference between a male and female Aloe plant.
How To Make Aloe Vera Flower
Again, as I have mentioned in the guide above, it's not in your hand.
The best way to make Aloe Vera flowers in your garden is by providing good care to the plant. The other common factor for the whole flowering process is sunlight.
If you have kept your Aloe indoors, there is a high probability that it won't flower in its lifetime. The Aloe plant is meant to do well in full sunlight.
When you keep such a plant in an indoor environment, it doesn't get enough sunlight. This is the reason why you won't see any flowers on your Aloe Vera plant. In case you want to see flowering, make sure you move it near a windowsill.
Also, keep an eye on the watering frequency, as the plant might need more water when you keep it in direct sunlight.
Note: You don't have to water a lot if you want to see a flower on your plant. Water it infrequently, though make sure it doesn't cause too much stress on the plant.
4 Tips To Make Aloe Produce New Pups
Want to see pups around your main Aloe plant?
Here's what you can do -
1. Provide Enough Sunlight
Similar to the flowering process, you will have to provide at least 4-5 hours of direct sunlight to your Aloe plant. Without a good amount of sunlight, the plant will have difficulties in producing food and other resources for its internal systems.
Usually, the lack of resources results in a delay in flowering as well as the reproduction process.
Hence, it's better to move your plant to a location where it can receive full sunlight for a few hours in the day. If you don't have an open space or garden, you can simply put the plant on a windowsill. If not, you can even keep it near a sunny window.
2. Check The Pot Size And Repot If Needed
The Aloe plant does require enough space to produce pups in the same soil. It doesn't develop pups on the main plant, as the new ones come up directly from the soil.
So, you will have to have a relatively big size pot that can allow the plant to flourish in its lifecycle. If you have a small plant container, the plant may not give birth to new pups in such a pot. Therefore, it does make sense to repot the plant and move it to a bigger and larger space.
3. Fertilizer Your Aloe
The fertilization process helps in providing the required nutrients to the plant.
Even though you may have added a good potting mix to your pot, the Aloe plant won't mind a little extra love from your side. Also, if you haven't added fertilizers to your Aloe in a long time, you should definitely consider adding them every 4-6 weeks.
This will make your plant mature and strong enough to produce the pups from the soil.
Note: It might take a month or two to see any new growth around the plant after you add fertilizer to the plant. So, don't expect to see new shoots quickly.
4. Water Moderately
Yes, the Aloe plant doesn't require a lot of water. It's a hardy plant and does well with limited resources.
If you water it too much, it will have to face issues like overwatering and fungus attacks. Once these issues sprung up, the plant will go under stress and focus all its energy on working against these issues. And that's something you don't want to see if you really want to have pups around your Aloe plant.
Provide a moderate amount of water to your plant regularly. If the soil is wet, you can avoid watering it entirely. So, these are the few things you need to consider to make Aloe produce pups in the pot.
FAQs
1. How Can You Tell A Male Aloe Vera Plant From Female Aloe Vera Plant?
As explained earlier, Aloe Vera plants are hermaphroditic. So, there are no distinct genders like male or female Aloe plants.
2. What Does A Female Aloe Vera Plant Look Like?
There is no such thing called a female Aloe plant. If your Aloe is producing pups, you will see a large mother plant in the center and tiny pups around it. That's what a typical Aloe plant looks like!
3. How Often Do Aloe Plants Produce Pups?
Aloe can produce every 6-12 months, though it depends on a lot of different factors.
4. What To Do After Aloe Blooms?
Well, you can just enjoy the flower, as it's pretty much a rare sight to see Aloe blooming in the pot. Once the bloom fades, you can remove it from the plant. If you want seeds, you can let the flower be on the plant and wait for the seeds to dry out.
5. Where To Buy Female Aloe Vera Plant?
You can buy a regular Aloe Vera plant if your aim is to have small pups in a year or two. There is no need to look for a female Aloe, as it doesn't exist at all.