Hey!
Welcome to Indoor Mint!
I'm Harshad, and I talk about indoor plants on this little gardening blog.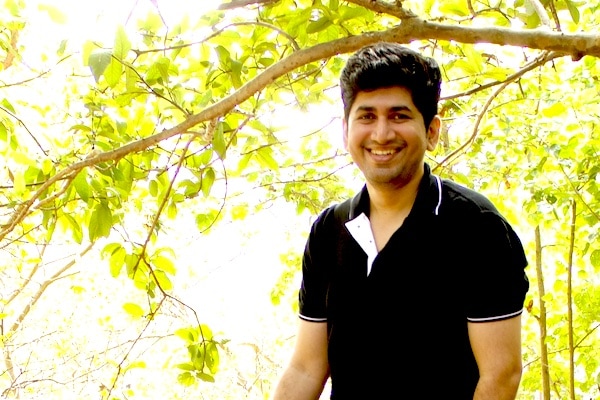 I have been practicing indoor gardening for over a couple of decades, and it's been one of the most rewarding experiences of my life.
My love for plants began when I was a child, and my passion for growing plants indoors started when I realized you could actually have thriving plants in small apartment spaces.
Since I grew up in a city, I have always wanted to bring nature into my home.
And that's what I love about indoor plants – they help purify the air, are aesthetically pleasing, and help us feel connected to nature.
Now, I have a wide variety of plants in my home, and I love experimenting with different ways to care for them.
I also have an agricultural background, as I come from a family of farmers.
So, the expertise and knowledge I have in plants come from a lifetime of experience and passion.
About Indoor Mint
I believe in sharing knowledge with everyone.
And that's what you'll find me doing on this gardening blog.
I started Indoor Mint to share the insights and tips I've learned about indoor plants and gardening over the years.
I also wish to inspire others to get into indoor gardening and to show them that it's the most amazing experience to see your plants grow and thrive.
So, whether you're a beginner or an experienced gardener, you will always have something new and exciting to read about on this blog.
Featured On
Indoor Mint is a trusted source in the gardening industry.

Many of the articles on this blog have been featured in well-known publications.
So, if you're looking for an indoor gardening resource that is reliable and informative, you've come to the right place!
My Favorite Indoor Plants
Here's a list of some of the favorite plants I like to grow at my place -
Areca Palm
Pothos
ZZ Plant
Golden Snake Plant (Sansevieria Golden Hahnii)
Spider Plant
Bamboo Plant
Social Media
If you are on Pinterest, you can also follow the blog updates there.
Here's the account link - @IndoorMint
Say Hello To Me
You can use this contact page to drop a message to me.
I read all emails from my readers and fellow gardeners.
Also, if you are looking for any advertising opportunities, you can use the same page to reach out to me.
Thank you for visiting my blog!