Hey there! Welcome to Indoor Mint!
I'm Harshad Sawant - an indoor gardening enthusiast with 15 years of experience in the field. I live in Mumbai, the city of dreams!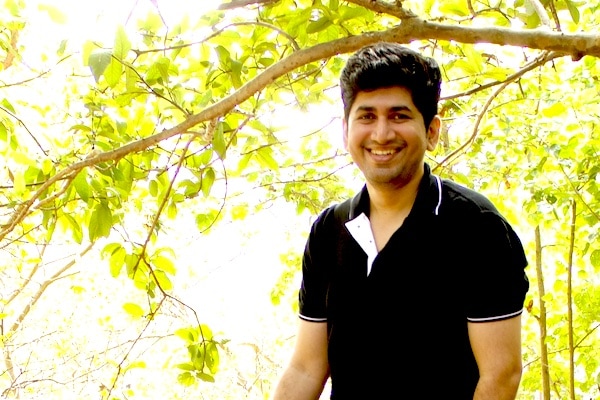 I have been practicing indoor gardening for over a couple of decades, and it's been one of the most rewarding experiences of my life. My love for plants began when I was a kid, and my passion for growing plants indoors started when I realized you could have beautiful plants in small apartment spaces too.
Since I grew up in a city like Mumbai, I have always wanted to bring nature into my home. My indoor gardening journey began with plants like money plants and lucky bamboo plants. These plants are the most gifted houseplants, and I got them as gifts as well.
Although I had a decent experience in growing cherry tomatoes, green chilies, mint, and other veggies, I didn't know how to nurture indoor plants. So, I did make a lot of mistakes in my initial years of growing them at home.
But eventually, I learned the techniques and developed the required skills for growing more houseplants in my small apartment space.
Now, I absolutely love indoor plants, as they help purify the air, are aesthetically pleasing, and help me feel connected to nature.
Moreover, I also have an agricultural background, as I come from a family of farmers. So, my expertise and knowledge in plants come from a lifetime of experience and passion.
Besides, I like to travel and enjoy exploring nature, basking in the serenity of greens and the simplicity of life.
Here are a couple of pics from my recent trip to Mauritius -
About Indoor Mint
I believe in sharing knowledge with everyone. That's what you'll find me doing on this gardening blog. I started Indoor Mint to share the insights and tips I've learned about indoor plants and gardening.
I also wish to inspire others to get into indoor gardening and to show them that it's the most amazing experience to see your plants grow and thrive. So, whether you're a beginner or an experienced gardener, you will always have something new and exciting to read about on this blog.
Check out these latest guides on Aloe Vera -
Featured On

Indoor Mint is a trusted source in the gardening field. Many of the articles on this blog have been featured in well-known publications. Authority Magazine has also interviewed me on creating a successful vegetable garden.
So, if you're looking for a reliable and informative indoor gardening resource, you've come to the right place!
My Favorite Indoor Plants
Here's a list of some of my favorite plants I like to grow at my place -
Areca Palm
Pothos
ZZ Plant
Golden Snake Plant (Sansevieria Golden Hahnii)
Spider Plant
Lucky Bamboo Plant
FAQs
What Makes Your Blog Unique Or Different From Others?
What sets Indoor Mint apart is the blend of hands-on experience and gardening expertise. I always strive to go an extra step ahead to make sure the readers get accurate answers to their queries.

Also, you will never find half-baked content on my blog as I carefully select the topics for the articles. I follow multiple levels of editing and curation techniques for the posts before hitting the publish button on my dashboard.
What Can I Learn From Your Blog?
You can learn about easy-to-grow indoor plants, master their care routines, and troubleshoot common plant issues on this blog.
Are You Open To Reader Suggestions For Future Blog Topics?
Absolutely! I value my readers' opinions and suggestions about Indoor Mint. If you have any such inputs, let me know using the contact page link below.

What Do You Do When You're Not Blogging?
As mentioned earlier, I like food and travel. So, when I'm not blogging, I often take some time off to visit local eateries and known places around the city of Mumbai.
Connect With Me
Do you want to connect with me? Check out the following social media channels.
Contact
You can use this contact page to drop a message to me. I read all emails from my readers and fellow gardeners. Also, if you are looking for any advertising opportunities, you can use the same page to reach out to me.
Thank you for visiting my blog!